How APN Partners Can Help You Build a Digital Workplace on AWS
By Kristin Escobar, Global Segment Lead, Digital Workplace Partners at AWS
By Andrew Kloman, Global Technology Lead, Digital Workplace Partners at AWS
By Alex Hill, EMEA Segment Lead, Digital Workplace Partners at AWS
Most enterprises have an on-premises digital workplace to provision their users with easy-to-use and protected business solutions. However, determining the best path when looking to build a digital workplace in the cloud can be like following the yellow brick road.
You might meet some amazing friends that give you the courage and brains to execute effectively, but you might also meet a wicked challenge that steers you off track and away from your goals.
The three of us are business and technical leads for the Digital Workplace program in the AWS Partner Network (APN). In this post, we will describe the Digital Workplace program and introduce you to the APN Partners and AWS services that are part of it.
If you have a solution that helps customers build a digital workplace, please contact us using the email address at the bottom of this post.
About the Digital Workplace Program
The Digital Workplace program identifies APN Partners and AWS solutions that can help you build a digital workplace on Amazon Web Services (AWS). All the partners and AWS solutions that we showcase have passed a Technical Baseline Review with AWS.
The Technical Baseline Review is a one-on-one engagement with an AWS Partner Solutions Architect (PSA). The PSA reviews an APN Partner's product offering based on core AWS security, reliability, and operational best practices. When the partner passes the review, they are accepted into the Digital Workplace program.
Some of our partners have also created an AWS Quick Start. These are built by AWS solutions architects and APN Partners together to help you deploy popular technologies on AWS, based on AWS best practices for security and high availability.
AWS Quick Starts are accelerators that reduce hundreds of manual procedures into just a few steps, so you can build your production environment quickly and start using it immediately.
Program Categories
First and foremost, we believe the digital workplace should be focused squarely on users; more accurately, people and their interaction with technology. That is, of course, in addition to the need for the business to comply with security policies and industry standards.
People, when using technology, are either consuming, creating, or manipulating content. They do this individually or in collaboration with others, through the use of a device and an application.
Therefore, a successful digital workplace balances access and security to endpoints, applications, and content. To help you find solutions in each of those areas, we group our partners and services into three categories:
Endpoint management
Application management
Collaboration
Following, we explain the types of operations included in each category, and showcase the partners and solutions that can help you manage them.
Endpoint Management
Endpoint management includes solutions for provisioning, protection, and intelligence gathering.
Provisioning: Provisioning or configuring/profiling the operating system (OS) for desktop clients such as Windows, Linux, and MacOS, or thin/zero client devices. Ease of use or access, support for bring-your-own-device, cost management, business continuity, managing contingent workforces, and extending the life or endpoint of an application.


.

Protection: Remote wipe, encryption at rest, and authentication. Host and endpoint security agents, data protection and encryption tools. Network and infrastructure security network inspection tools. Identity and access control tools that help define and manage endpoint identity, access policies, and entitlements. Protecting sensitive data, handling compromised integrity, and validating identity.


.

Intelligence Gathering: Usage, performance, compliance monitoring, alerting, and reporting for mobile devices such as iOS, Android, and others. Control operations include metrics for the endpoint that include overall usage, performance, compliance, alerting, and reporting.
Endpoint Management Partners
SOTI
SOTI is an APN Advanced Technology Partner. The SOTI ONE Platform hosted on AWS provides reliability and scalability you can rely on to keep your business operations running smoothly.
The integrated SOTI ONE Platform is designed to reduce the cost, complexity, and downtime related to business-critical mobility. Comprised of seven innovative products, it helps businesses remove functional silos, eliminate downtime, build apps faster, manage all mobile and Internet of Things (IoT) devices in one place, and deliver actionable insights.
Learn more about how the SOTI ONE Platform helped Delivery Hero, a global online food ordering and delivery marketplace, deliver one million meals a day.
Get started with the SOTI ONE Platform.
PrinterLogic
PrinterLogic has built an AWS Well-Architected multi-tenant software-as-a-service (SaaS) platform for centrally managing direct-IP printing from the cloud. PrinterLogic supports all desktop OS and mobile devices, including virtual desktop infrastructures such as Amazon WorkSpaces.
An APN Advanced Technology Partner, PrinterLogic provides a secure, scalable, and reliable print management platform for the enterprise digital workplace.
Clark County, Nevada, is one of the largest counties in the United States and rapidly implemented PrinterLogic SaaS as part of a larger enterprise printing solution. Clark County eliminated 90 percent of its print servers and streamlined print management.
PrinterLogic is available on AWS Marketplace.
Application Management
Application management consists of solutions that provision applications, and protect or gather intelligence from web applications, desktop client OS applications, or mobile device applications.
Provisioning: Examples include "remoting" using a visualization streaming protocol, virtualization via application packaging or binary streaming, PC lifecycle management, or an application portal/store.


.

Protection: Examples include encapsulation or isolation of an applications execution on the endpoint.


.

Intelligence Gathering: Examples application inventory, asset management (licensing), usage, performance, or compliance.
Application Management Partners and Services
Okta
Okta
enables seamless and secure user and customer experiences for enterprises relying on AWS technologies. Okta is an AWS Competency Partner whose strategic partnership with AWS is focused on launching advanced integrations to solve customer-requested use cases.
This video explains how Okta and AWS helped Cengage move to the cloud to provide better student outcomes.
Find out how to get started with Okta for emergency remote work, and learn more about its remote work best practices.
OneLogin
Hundreds of AWS customers use OneLogin Identity and Access Management (IAM) to protect their digital assets and simplify authentication for internal and external users.
OneLogin, an AWS Security Competency Partner, complements and integrates seamlessly with AWS IAM, AWS Control Tower, session tags, and Amazon EventBridge. It helps organizations implement identity federation, least-privileged access controls, and context-aware authentication across their multi-role, multi-account, and multi-app environments.
When DPG Media began the first phase of its cloud migration journey, it moved a third of their corporate applications into the cloud. That's when it discovered that IAM became even harder to manage. So DPG Media looked for a cloud-based provider that would act as a one-stop shop for password management, provisioning and de-provisioning.
OneLogin worked in line with the DGP Media's cloud model and fast-paced growth, and enabled new employees to work seamlessly from their first day forward. Conversely, when the time came to de-provision an employee, OneLogin made sure that all access to sensitive data was revoked immediately, from the moment the employment ended. Read all about how OneLogin helped DPG Media in their customer stories.
Find out how to get started with OneLogin on AWS.
Ping Identity
Ping Identity is an intelligent identity solution for the enterprise that built a custom integration to extend Ping's single sign-on (SSO) solutions to AWS resources, and to workforce applications hosted on AWS. It has also added support within SSO solutions for Amazon Aurora and IAM session tags to simplify management of AWS resources.
As a result of their ongoing relationship with AWS, customers can leverage Ping Identity to secure their most important digital workplace data and resources in the cloud. Ping Identity is an AWS Security Competency Partner and is available on AWS Marketplace.
Netflix uses Ping Identity's extensible identity platform to enable adaptive authentication for their users. It also allows developers to configure their own applications (40 SaaS apps and 600+ engineering, studio, and customer service applications). Find out more about how they enabled Netflix to stream secure, seamless sign-on for employees and partners.
Get a free trial of our Cloud Identity for Workforce.
AppDynamics
Legacy monitoring tools offer siloed visibility, so AppDynamics verifies the success of your migration by providing a clear view into the end-user experience. It also provides pre- and post-migration measurements.
AppDynamics holds AWS Competencies in DevOps, Migration, and Mobile. It helps you to deliver a flawless user experience for applications based on cloud-native architectures running on the AWS Cloud, including containers, microservices, and serverless environments. With AppDynamics, you get real-time visibility into application performance and end-user experience across hybrid or cloud-native on AWS.
Streamline Healthcare reduced replication errors and performance issues by five- to 10-percent since deploying AppDynamics. They expect those numbers to increase when the company begins using AppDynamics' real-user monitoring capabilities to gain insights into client-side data.
"We used AppDynamics extensively to understand how the platform was functioning on Amazon," says Heather Abbott, Senior Vice President of Corporate Solutions Technology at Nasdaq.
Learn more about AppDynamics on AWS Marketplace.
Partners and Services with AWS Quick Starts for Application Management
Duo Security
Duo Security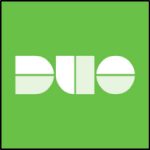 secures access to applications and resources through verification of user and device trust. Duo ensures that users are who they say they are via seamless, flexible, multi-factor authentication (MFA). Additionally, Duo assesses user device health and posture to harden security controls at the point of access.
By leveraging Duo Security, an APN Advanced Technology Partner, organizations can easily secure access to both AWS resources and applications hosted on AWS.
Joint customers like TI Media have leveraged the benefits of AWS infrastructure while simultaneously using Duo to maintain a consistent, secure access path across all of their corporate applications.
To learn more about how to deploy Duo to protect access to AWS resources, check out the Duo MFA Quick Start. For additional context regarding how Duo can protect applications, read Duo's stance on Securing Remote Access.
Citrix
Citrix is an AWS Networking Competency Partner offering collaboration, networking, and virtualization technologies to power mobile work styles and cloud services.
Using the Citrix Virtual Apps and Desktops service, you can deliver secure virtual applications and desktops to any device. You maintain complete control over applications, policies, and users while delivering a high-quality user experience.
The AWS Quick Start for Citrix automatically deploys a Citrix Virtual Apps and Desktops service resource location on the AWS Cloud.
Using the Citrix Virtual Apps and Desktops service, you can deliver secure virtual apps and desktops to any device, and leave most of the product installation, setup, configuration, upgrades, and monitoring to Citrix. You maintain complete control over applications, policies, and users while delivering a high-quality user experience.
This Quick Start is intended for users who want to accelerate a production implementation by automating the foundation setup, or for users who want to set up a trial deployment of Citrix Cloud.
Teradici
Teradici Cloud Access Software delivers a secure, high-definition, and highly responsive remote computing experience to help customers migrate and grow intensive graphics, high performance computing, and complex applications and workloads on AWS.
Teradici's Cloud Access Software, powered by PCoIP (PC-over-IP) technology, provides end users with access to cloud-based virtual machines (VM) and takes advantage of the low latency provided by AWS Direct Connect for the best performance.
Example Quick Starts deploy two different environments:
Teradici Cloud Access Software with Amazon EC2 is available for customers in all industries. Visit teradici.com/aws to learn more.
Amazon WorkSpaces
Amazon WorkSpaces is a managed, secure Desktop-as-a-Service (DaaS) solution. You can use Amazon WorkSpaces to provision either Windows or Linux desktops in just a few minutes, and quickly scale to provide thousands of desktops to workers across the globe.
Geneia employees use Amazon WorkSpaces to access their desktop from the supported device of their choice. "By using Amazon WorkSpaces, we have no data leakage, no PHI on individual laptops, and no copying or downloading of files and data," says Fred Rahmanian, Chief Analytics and Technology Officer at Geneia.
To get started, read the WorkSpaces guide to provision desktops in the cloud.
Amazon AppStream 2.0
Amazon AppStream 2.0 is a fully managed application streaming service that allows organizations to centrally manage desktop applications and securely deliver them to any computer.
Samsung Engineering recently chose Amazon AppStream 2.0 as its platform for streaming Engineering Procurement Construction (EPC) design and information management apps. This has enabled the company to reduce costs, improve collaboration, and accelerate expansion.
See how Amazon AppStream 2.0 works by streaming these sample applications.
AWS Single Sign-On
AWS Single Sign-On (AWS SSO) is a cloud-based service that simplifies managing SSO access to AWS accounts and business applications. AWS SSO provides a user portal to help you find and access, in one place, the roles you can assume in your assigned AWS accounts and business applications.
AWS SSO offers pre-configured Security Assertion Markup Language (SAML) integrations to many business applications, including Salesforce, Box, and Office 365.
Get started with AWS Single Sign-On.
Collaboration
Collaboration refers to solutions that manage the provisioning of collaboration solutions for end user to end user, or to many end users. They also protect or gather intelligence from these collaborations.
Provisioning: Examples include content collaboration solutions with a focus on user file sharing and editing; communication collaboration with a focus on telephony solutions; meeting collaboration with a focus on presentation and video sharing; and social collaboration with a focus on business workflow optimization.


.

Protection: Examples include solutions that could be capable of securing data at rest and in transit. Other examples include integration with Data Loss Protection (DLP) solutions, or provide remote wipe or other policy-based access.


.

Intelligence Gathering: Examples include solutions that Provide information around data usage and compliance.
Collaboration Partners and Services
Box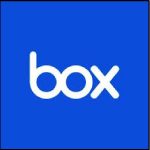 Together, AWS and Box store, protect, and optimize unstructured content in the cloud. Box, an APN Advanced Technology Partner, makes it easy to securely work with your content from anywhere across all your people, from teammates to vendors to partners.
You can leverage Box Zones to store data in the region of your choice, Box Keysafe to manage your own encryption keys, and Box Skills to bring intelligence to your content.
Pharmaceutical company AstraZeneca develops prescription medications, so it needs technology that allows employees across lines of business to collaborate and still stay within rigid life sciences compliance parameters. Box helped AstraZeneca integrate their essential in-house IT functions and streamline their content processes at half the cost. Box helped them improve their productivity and create an environment that fosters a fast pace of creativity.
Thanks to Box, an 8,000-person dispersed global sales team, in particular, has the tools they need to more clearly communicate offerings in the field.
Go to box.com to sign up and read Box's tips for remote work.
monday.com
monday.com is an APN Advanced Technology Partner and a part of the APN Global Startup Program. By managing application servers and infrastructure on Amazon Elastic Kubernetes Service (Amazon EKS), monday.com can assure resilience, scale, and agility to its customers.
The engineering team at monday.com automates system health tasks, constantly monitors the platform, auto-scales capabilities during unforeseen spikes in demand, and utilize containers for a feature release.
KG Enterprises uses monday.com boards to build systems and structure that helps manage their remote teams and keep the core business processes moving. With team members in the U.S., Canada, Australia, and the Philippines, monday.com makes it easy for KG Enterprises to communicate, collaborate, and coordinate across multiple time zones. And they're able to get work done faster and more efficiently.
To get started with monday.com, create a 14-day trial account.
Symphony
Symphony
on AWS provides an ideal solution for companies that are looking to use real-time collaboration to transform how work gets done. Companies in the financial services industries, in particular, need collaboration without compromising on security or compliance. Symphony is AWS Financial Services Competency Partner.
Symphony's Secure Team Collaboration uses several AWS offerings such as Amazon S3, Amazon Simple Queue Service (Amazon SQS), Amazon DynamoDB, and Amazon ElastiCache to ensure scalability, redundancy, and a consistent customer experience.
Symphony customers often build workflows and leverage integrations on top of the Symphony platform. For example, they use Amazon EventBridge to build an alerting system for a help desk system without using SaaS APs to pull data and build alerting.
Request a demo, and read more about Symphony on AWS, including example use cases.
Nasuni
Nasuni is an APN Advanced Technology Partner with the AWS Storage Competency.
Nasuni's cloud-based file services platform modernizes on-premises file storage by consolidating silos of data into Amazon S3. Their file services model provides petabyte scale, built-in backup, ransomware protection, disaster recovery, and global file sharing to help users save on costs compared to traditional on-premises file infrastructures.
By implementing Nasuni's cloud-based, highly scalable file storage system, Manhard Consulting has a single solution for storing, protecting, and accessing all of its unstructured data. "Our users need to access their data from anywhere, whether it's a mobile app or a web client. They just want to get to their data," says Don Willemarck, Director of IT at Manhard Consulting."
Feel free to request a demo and learn more about Nasuni's solution.
Smartsheet
Smartsheet, an AWS Government Competency Partner, is the enterprise platform that aligns your people with your technology so your entire business can move faster, drive innovation, and achieve more.
Even digital natives are relying on traditional platforms—and feeling increasingly disconnected and disengaged as a result. In today's new world, there is a new way of working.
Read how Laird Superfood used Smartsheet to address rapid growth and effectively manage communication across teams—and with external partners and vendors—around the globe.
Learn more about transforming your digital workspace with Smartsheet.
Amazon WorkDocs
Use Amazon WorkDocs to store and share documents, give and receive document feedback, and collaborate with others in your Amazon WorkDocs organization.
You can access Amazon WorkDocs on the web, or install apps for Android and iOS devices.
"I really liked the simplicity of WorkDocs and its ease of use, all at very reasonable cost," says Kapil Bharati, CTO at Delhivery. "We did not have to spend any time educating our users on how to use the product and were quickly able to use the sharing and collaboration features to meet our needs."
Get started with Amazon WorkDocs.
Partners and Services with AWS Quick Starts for Collaboration
Alfresco
Alfresco Content Services is an Enterprise Content Management (ECM) system for document and case management, project collaboration, web content publishing, and compliant records management. Alfresco is an AWS Education Competency Partner.
The flexible compute, storage, and database services that AWS offers make it an ideal platform for Alfresco Content Services. The AWS Quick Start for Alfresco Content Services deploys an Alfresco Content Services server cluster on AWS.
This Quick Start presents an enterprise-grade Alfresco Content Services configuration that you can adapt to virtually any scenario, and scale up, down, or out, depending on your use case. The Quick Start includes AWS CloudFormation templates that deploy Alfresco Content Services automatically into a highly available, secure AWS Cloud environment.
Confluence
Confluence is team collaboration software that changes how modern teams work. Confluence Data Center is a self-managed solution that gives you high availability, performance at scale, and disaster recovery for uninterrupted access to Confluence for all your teams.
Confluence's AWS Quick Start to deploy Confluence Data Center from Atlassian on AWS. The Quick Start uses the Atlassian Standard Infrastructure (ASI) as a foundation. You can also deploy Bitbucket Data Center and Jira products within the same ASI.
Conclusion
Many enterprises are now faced with modernizing their digital workplace by moving it to the cloud. We believe that having a coherent strategy is key.
Here are some questions to ask yourself:
How do you provision endpoints to your end users? Are you using a unified endpoint management solution for your endpoints?
How do you provision applications to your end users? Are you using a single sign-on solution that provides an interface for users to access their applications?
How do you provision content to your end users? Are you using a content collaboration platform to manage data and provide users an interface to access that data?
When planning for modernization and cloud initiatives, putting all these solutions together can give your enterprise an end-to-end digital workplace in the cloud— and remind you that there's no place like home.
If you are a Digital Workplace solution and want to engage with the Digital Workplace team, email us at DigitalWorkplace-AWS-APN@amazon.com.